I made a little Shopper's Drugmart haul the other day, and I thought I'd show you all what I picked up!
Essie Turquoise and Caicos
This
turquoise Essie polish
goes on very streaky. What you see here is three thick coats. I wasn't impressed with the formula on this one, and I am not a huge fan of Essie's applicator brushes either.
I purchased another bottle of my go-to perfume,
Prada Candy
. I just cannot get enough of this delicious scent! I also got three
benefit
products for my Mom for Mother's Day! I am a huge fan of benefit as a brand, and all three of these products have been raved about on the blogosphere so I figured Mom would love them.
The
porefessional
is a pore minimizer that is slightly tinted. I love the packaging. It is supposed to go on very silky smooth and even out skin tone while diminishing the look of pores!
'They're Real!'
is a newer mascara from benefit, and everyone seems to be a huge fan of the applicator and the quality of the mascara, so I had to get one for mom! I also got her a pot of benefits
IT'S POTENT!
eye cream, but she told me she's had a reaction to it in the past so it'll have to be exchanged for another product of her liking.
I also got some clarins samples and a few benefit samples! The lovely SA at Shoppers was much more generous with samples than my local Sephora- I may have to start shopping at Shoppers more often for cosmetics!
--S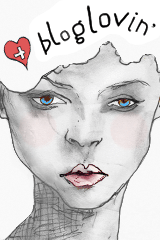 Follow me on bloglovin and post your bloglovin' links in my comment section so I can follow you back!